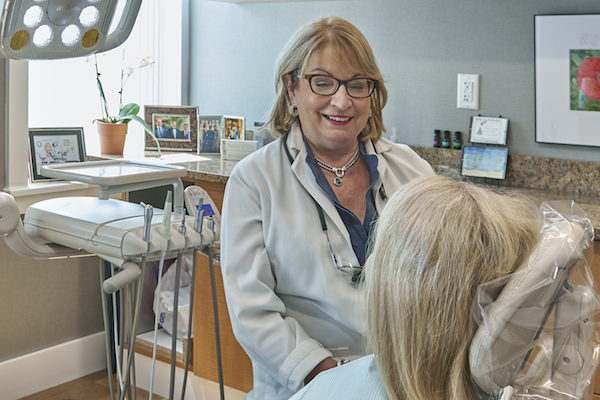 Leone Dental Group offers One-Stop-Dental-Care.  From routine dental cleanings to full mouth reconstruction we address all phases of dentistry. We believe in practicing a comprehensive approach where your teeth and gums are checked regularly to ensure excellence in oral healthcare. If a treatment is necessary we tailor it to the individual patient, addressing their particular needs and concerns.
Hygiene & Preventive Treatments
Invisible Braces (Invisilgin® & Clear Correct®)
Treatment Planning & Advanced Diagnostics
Oral Cancer Screening & Prevention
Night Guards & Sports Mouth Guards
Preventative Dental Care
Good oral health stems from you taking a proactive role in your dentistry.  Schedule regular checkups, where the Leone Dental Team can examine your mouth, take x-rays, clean your teeth and check your gums and other soft tissues.  The team will create a plan that is unique to you.  Further, while everyone wants a beautiful and healthy smile, we understand that not everyone enjoys going to the dentist. Our practice is devoted to providing safe, comfortable dentistry care to patients of all ages by using techniques that are proven to be more enjoyable. We believe in using technology that doesn't involve potentially harmful chemicals or metals, creating a new standard of care that is healthy and efficient. Our new office is state of the art so we are able to help you with even the most intricate cases.  So come visit us at Leone Dental Group today!
Restorative Dental Care
Should you and your smile require more advanced treatments, Leone Dental Group has the training and expertise to provide your care.  Whether you have tooth decay and require fillings, crooked, broken or missing teeth, or issues with your gums, we'll examine and recommend a care plan that makes sense for you.  
Emergency Dental Care
Call Leone Dental Group immediately at (914) 273-2333 for any non-life threatening dental emergencies.  If you believe you are having a medical emergency, call your medical doctor or 911.
Gum Disease & Your Health
An ADA article recognizes research exists that point out "that periodontitis may be associated with several other health conditions such as heart disease, diabetes or stroke." However, the ADA article indicates causation is not scientifically established and mentions that 'well-designed clinical trials are needed to establish whether a cause-and-effect relationship exists and to determine if, or how, treating gum disease may affect overall health." Leone Dental wants you to live a long and happy life, full of smiles. So be proactive in your care, and at a minimum, schedule yourself for checkups and cleanings every 6 months to help you maintain proper oral health.
Cosmetic Dental Care
Leone Dental Group offers a variety of Cosmetic Dental Treatments to help you achieve your best smile. Through our cosmetic care, many people improve their smile, self-esteem, and confidence. So whether you want to whiten, straighten, alter, or enhance your smile, Dr. Leone has many options available. Dr. Lucy Leone will use her 30+ years of experience and the latest scientific evidence to create a unique treatment plan for you.
Scheduling
Call Leone Dental at (914) 273-2333 today and schedule your consultation today!